What's new in TestCase Studio Pro 2.0
Recently  released TestCaseStudio Pro 2.0 version. And this has got a lot of new features.
Which will help you guys a lot to save a lot  more time. Lots of customization features are there to help you to record the TestCase as per your template or as per your required format of TestCases and records multiple TestCase.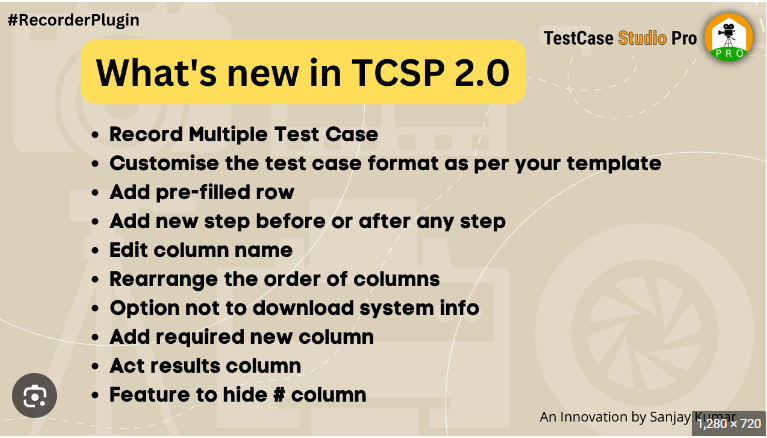 So, these are some of the  Amazing new features which we have added in TestCase Studio Pro 2.0 version.
How can you update to the 2.o version?
Right click on logo
Click on Manage Extension
Click on update
It will Updated to TestCaseStudio Pro 2.0. version.
For more details refer this video-