What is Data column in TestCase Studio Pro?
In this blog post, we'll dive into the concept of the Data Column in TestCase Studio Pro. Whether you're new to the Pro version or have been using the free version, understanding this feature can significantly enhance your testing process.
In TestCase Studio Pro, the Data Column serves a vital role in managing and organizing your test data. While it was already available in the free version, its importance becomes even more pronounced in the Pro version. Essentially, the Data Column is a dedicated space where you can store and manage all the data you use during your testing activities.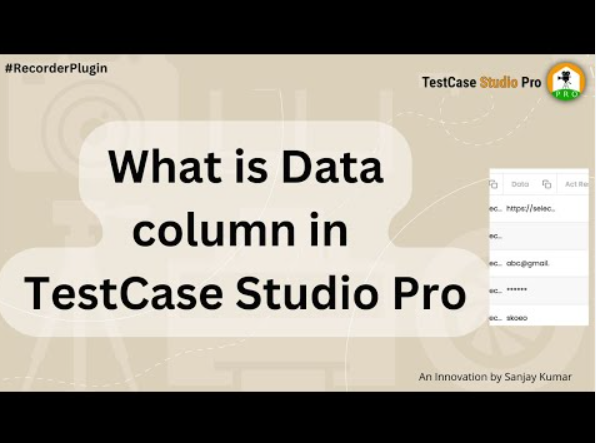 The Data Column in TestCase Studio Pro is a valuable feature that streamlines your testing process by keeping all your data neatly organized. Whether you're conducting data-driven tests or simply need a record of the data you've used, this feature will prove invaluable in enhancing your testing efficiency.
For more details refer this Video.