Now Get the id and name selector in TestCase Studio automatically.
In the latest update to TestCase Studio Pro, we've introduced a feature that will significantly enhance your test case recording experience. Now, you can effortlessly obtain the ID and name selectors for elements, ensuring a smoother and more stable automation process.When recording test cases in TestCase Studio Pro, you would receive the XPath and CSS selectors columns by default. While these were valuable for automation, sometimes, specific elements might have ID and name values available, making them a more efficient choice.
Recording Test Cases:  When you record your test cases, you'll now notice the inclusion of the ID and name columns alongside the XPath and CSS selector columns.
Selecting the Right Identifier:  As you go through the recording process, keep an eye on these columns. If an element has an available ID or name, you can choose to use them instead of XPath or CSS selectors.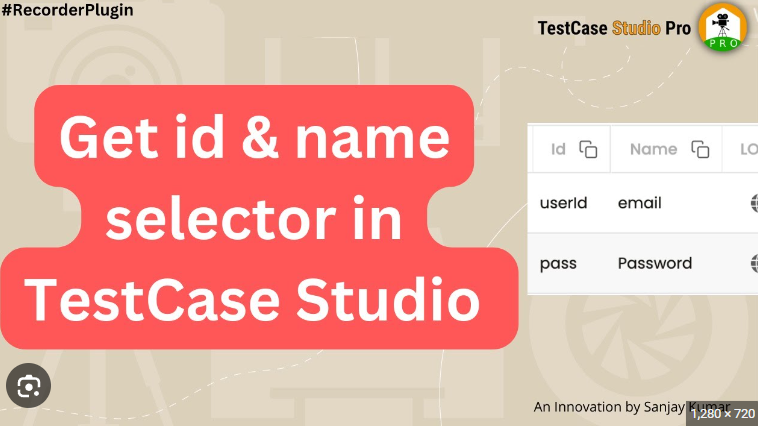 Siimply start recording your test cases, and the ID and name columns will be there for your convenience. For new users, these columns are pre-checked.
We hope that this enhancement will be a valuable addition to your automation toolkit, making your test case conversion process more efficient and error-free.
For more details watched this Vedio.