Installation
1- Choose any browser according to your comfort, let's say we choose Chrome for downloading this extension, just click on install button of chrome.
2- Here click on Add to Chrome button. It will show one popup, allow that and plugin got added in your browser. Restart the browser and enjoy using it.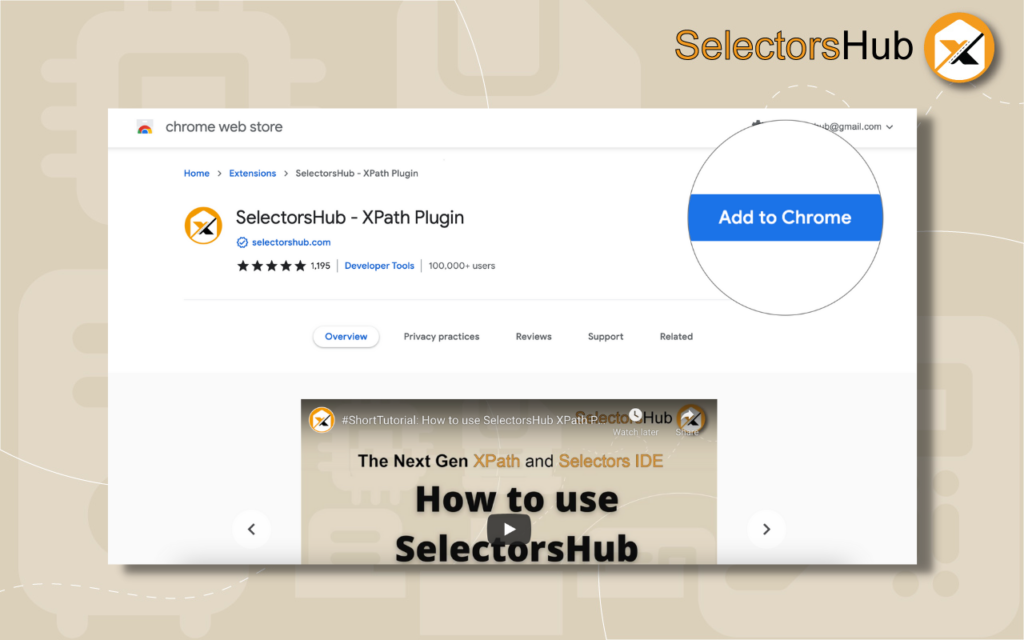 3- Click on Add Extension.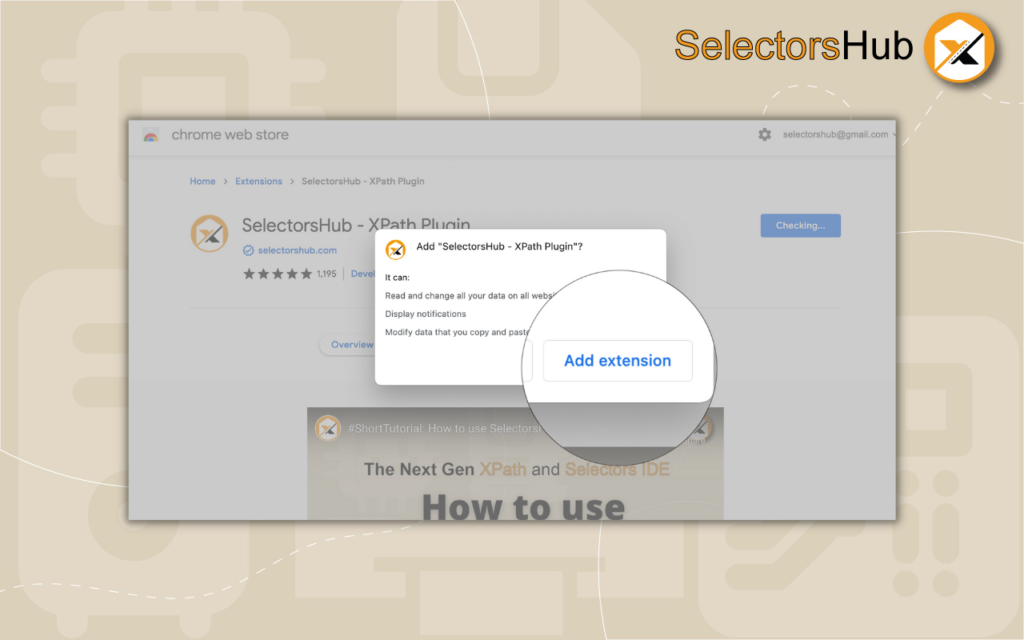 4- Now extension got added in your browser. To see it, click on default extension icon on right top corner in the Browser toolbar.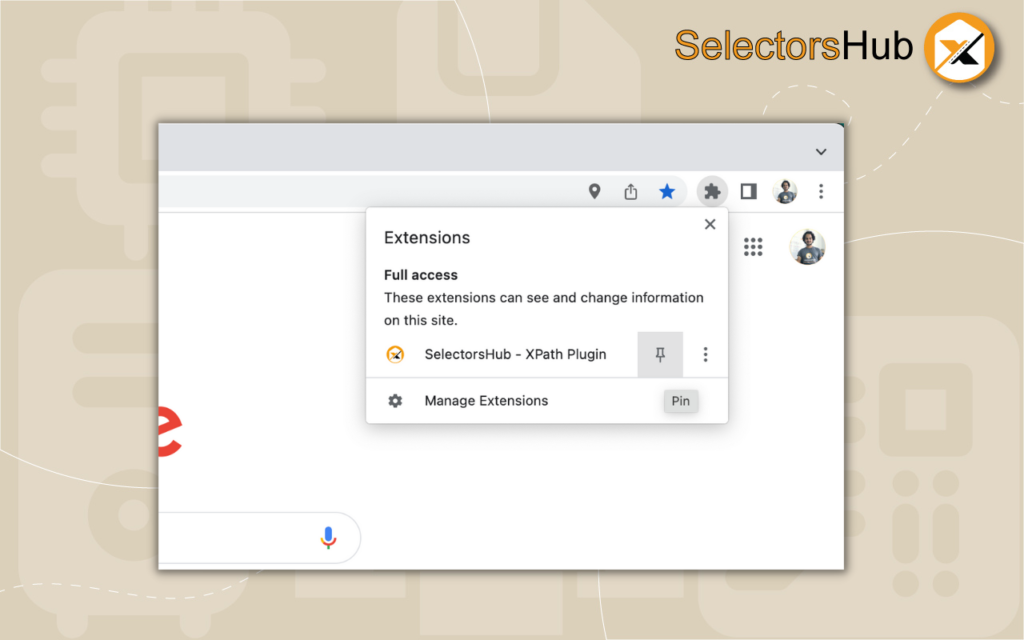 5- Click on Pin button to pin it to browser tool bar. Now extension logo will show on toolbar.
If you will click on logo, it will show instructions and some important links.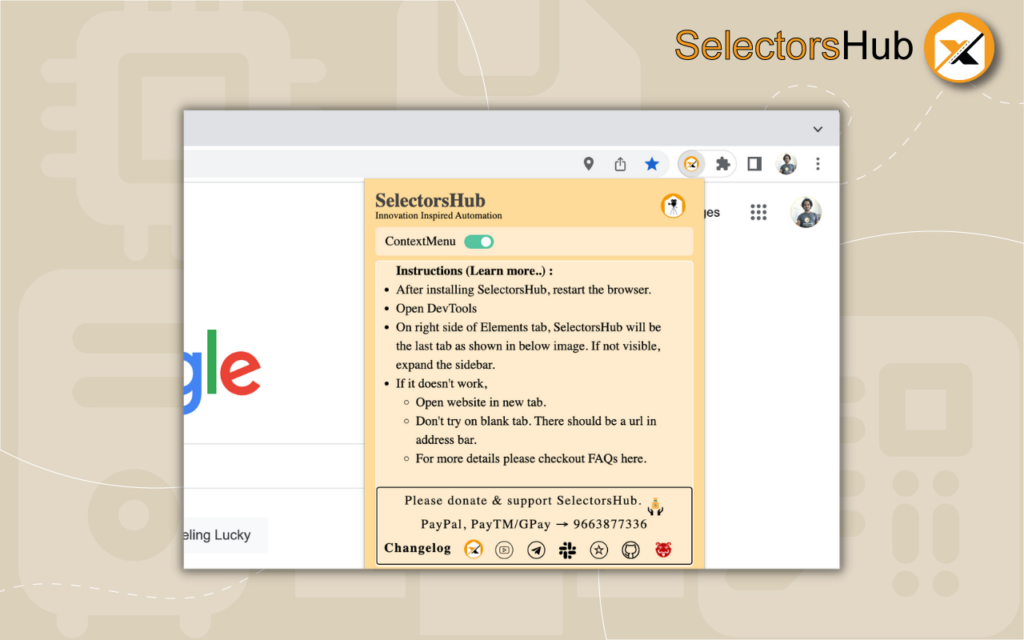 Installation is done, now you can jump on to the next section, "How to SelectorsHub"