You can add step before and after any recorded step. Any particular step can also be deleted.
To add a step manually, just click on + icon of the row after which you want to add new step.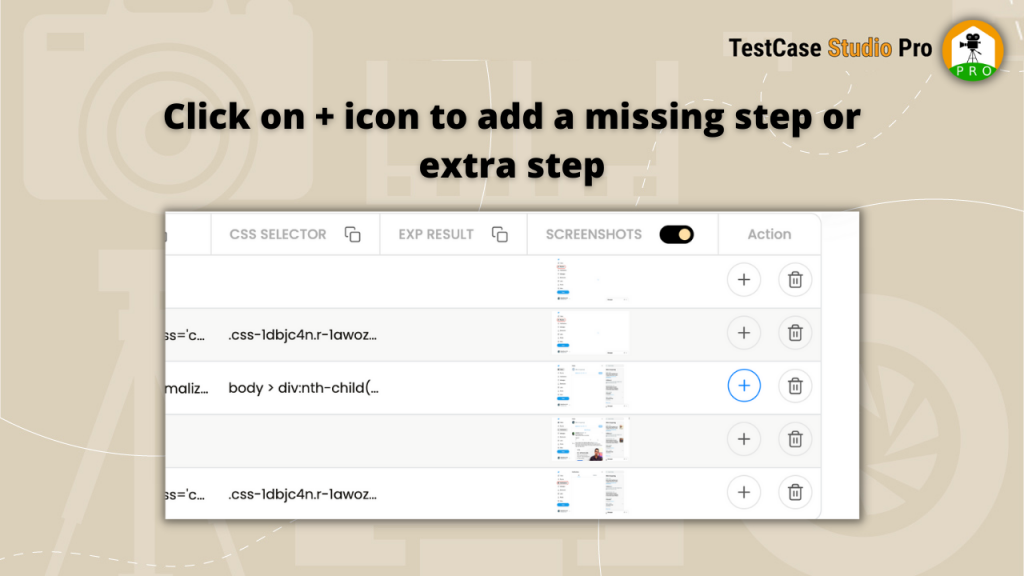 It will add blank row where you can add the details for the step.
For ex- wait for 5 sec.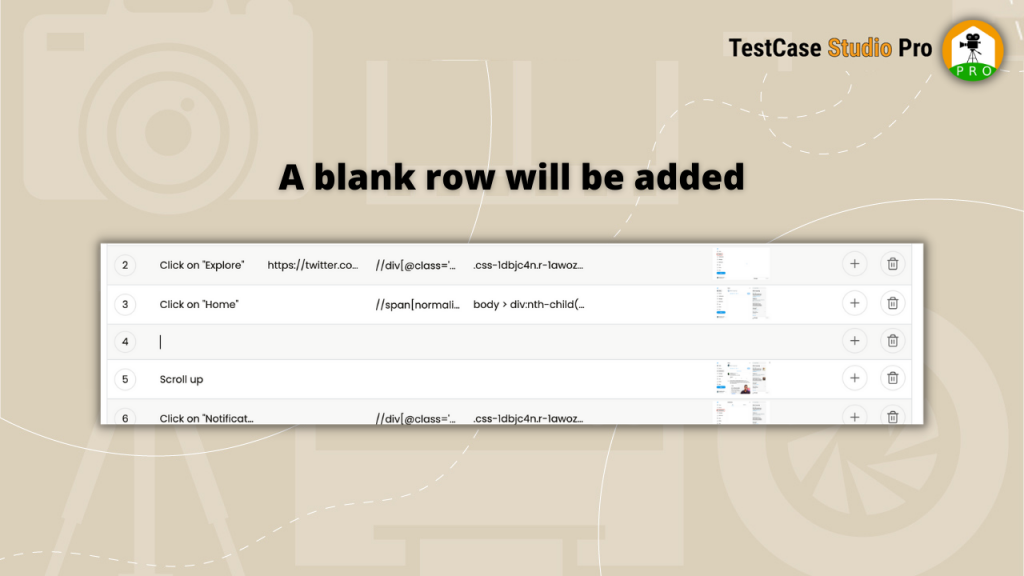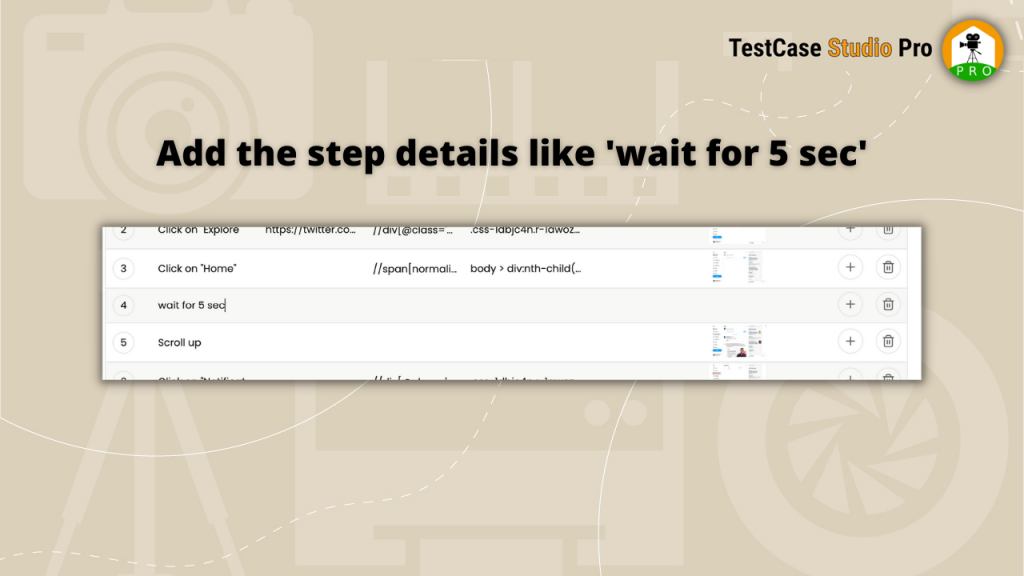 To delete any step, just click on the delete icon of that row.