Record Test Cases in Any Lang, BDD Format support, Time on Screenshot & lot more
We are thrilled to introduce some groundbreaking features in TestCase Studio that will significantly streamline your exploratory testing, documentation, bug reporting, and more. Let's dive into these innovative features that will revolutionize your testing experience:
New Features:
1. Record Test Cases in Your Preferred Language and Format.
2. Timestamp on Screenshots:
3. ID and Name Selectors:
4. Data Column:
5. Screenshot Quality Customization:
6. BDD Format Support (Beta):
7. Column Name Customization: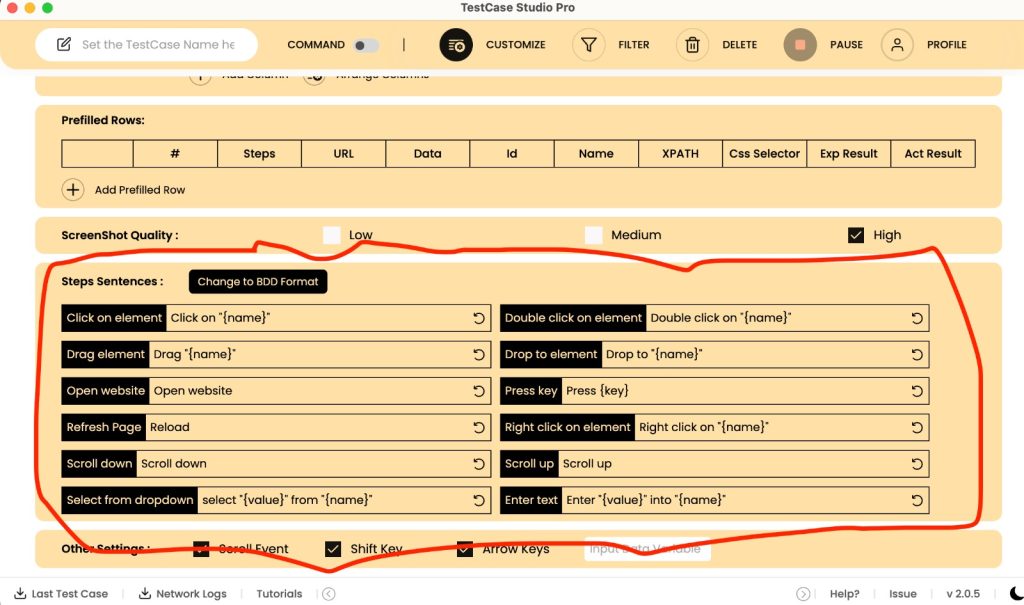 These innovative additions to TestCase Studio will save you time, enhance clarity, and improve your testing workflow.
You can now record test cases in your language, customize your actions, benefit from timestamped screenshots, use ID and name selectors, manage data effectively, optimize screenshot quality, and explore BDD format support. Stay tuned for even more exciting updates in the future!
For more details refer this Video.