One on One call Support with Creator, Sanjay Kumar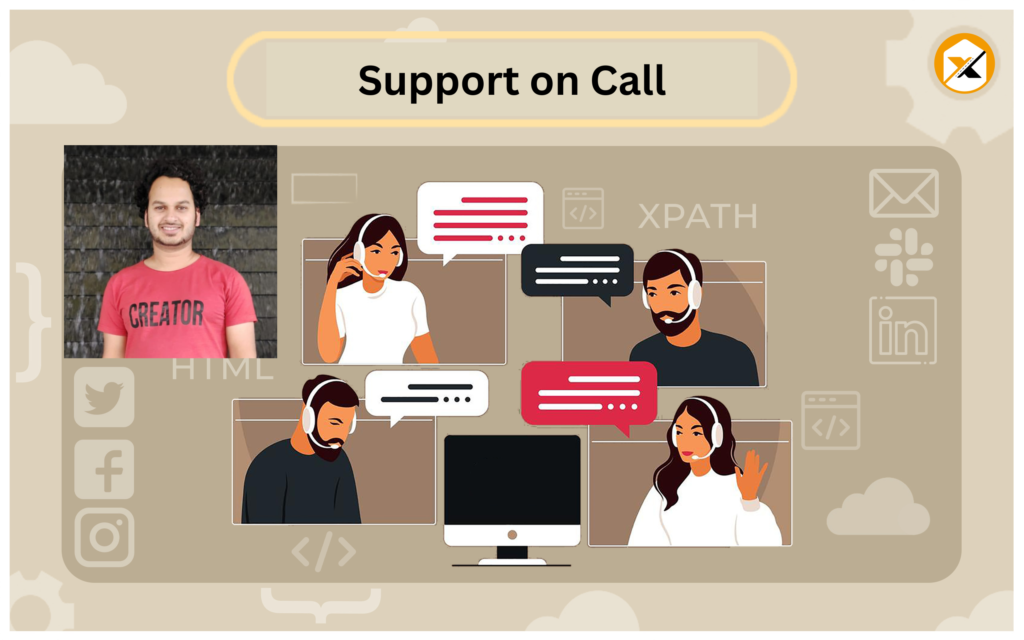 If you need one on one support over call to solve any kind of selectors/xpath related problem, please follow below steps-
1- Please pay the below call support fee before sending the mail.
Fee for 30mins call – $50
2- Now you can send us email for call at support@selectorshub.com with your payment details.

Please include more information about your scenario in the mail like url, screenshot and things which you have tried. This will help us to solve your problem quickly with the best possible solution.