Now Open SelectorsHub Just by clicking on logo & thru keyboard in Edge Browser as well
If you're an Edge browser user and frequently work with selectors, we've got some exciting news for you! Now, opening SelectorsHub and SelectorsHub Pro is easier than ever before. You can access it with a single click on the logo or use keyboard shortcuts. Say goodbye to the tedious process of right-clicking, inspecting, and searching through Dev tools – it's all about simplicity and efficiency.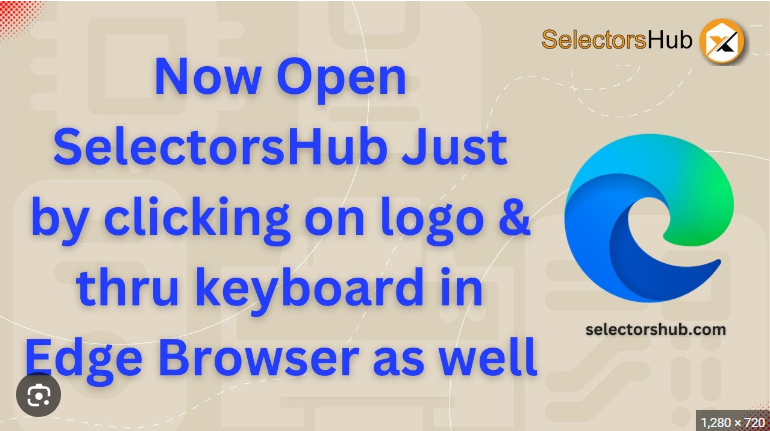 If you'd like to customize your keyboard shortcuts, follow these steps:
Right-click on the SelectorsHub logo.
Select "Manage extension."
Go to "Keyboard shortcuts" on the left.
Click on "Activate the extension" and enter your desired key combination.
This feature is currently available for both Chrome and Edge browsers. SelectorsHub is here to save you time and effort while working with selectors. Whether you're an Edge or Chrome user, the one-click access and keyboard shortcuts make your workflow smoother. Share this exciting feature with your QA network and enjoy the enhanced functionality.
For more details refer this Video-