How to use TestCase Studio | Free Recorder plugin to generate manual test cases
 A powerful tool for test case management. If you're looking for an in-depth guide, you can find all the details in the description linked to our comprehensive tutorial. Now, let's get started with installing Test Case Studio.
Installation:
To begin, visit the Test Case Studio website.

You'll find download links for various browsers of your choice.

For Chrome users, simply click "Add to Chrome Extension."

After adding the plugin, you might not see its logo on your toolbar. To resolve this, click on the plugin and pin it to your toolbar.

Upon installation, we recommend restarting your browser for optimal performance.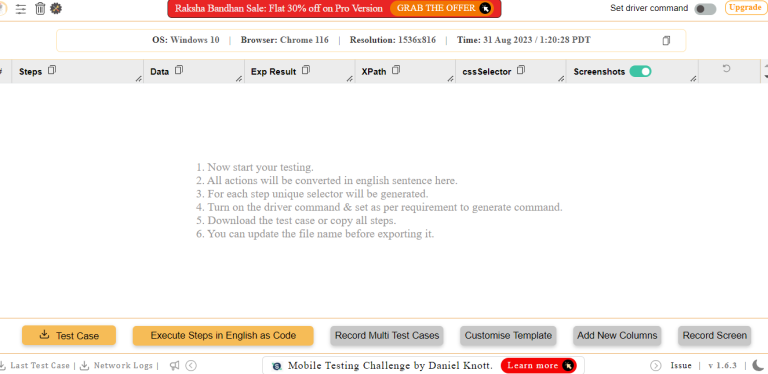 Start testing as you normally would, and Test Case Studio will capture each step.
To review your recorded steps, navigate to the Test Case Studio interface.
Here, you can see your complete test case, including the actions performed and their associated selectors.
You can download, save, and even rename your test cases for better organization.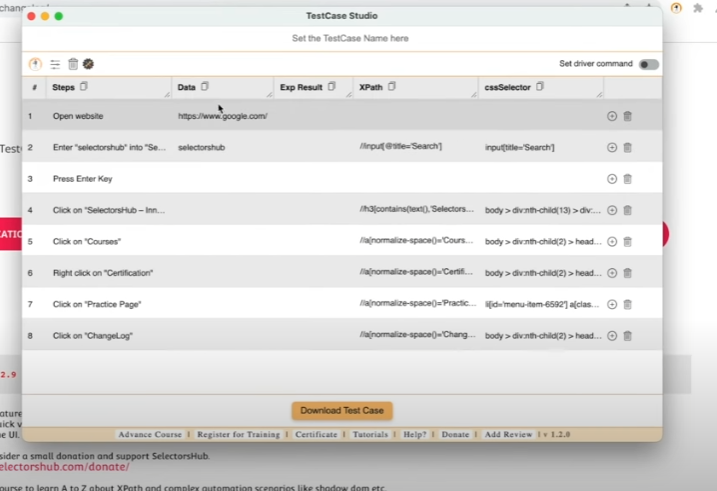 We hope you find Test Case Studio valuable in saving time and enhancing your testing process. Share this tool with others to boost their efficiency too. Test Case Studio automates the creation of manual test cases, simplifies documentation, and aids in reproducing issues quickly.
For more Details Please refer this video-