A Must Have Free App For Every Tester To Get The Latest Testing Trends | Install Now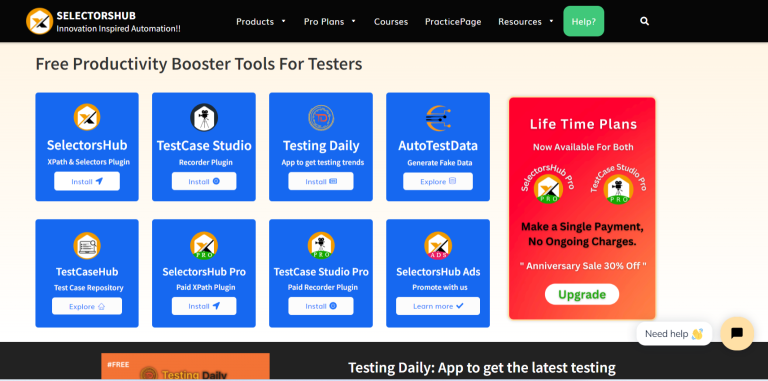 We created this App Testing to help you get all the latest testing trends in one place. you just need to install it on your phone or add it as a browser plugin.
At Daily Testing, we're committed to keeping you updated on the ever-evolving world of testing. Our app consolidates the freshest trends, news, and blogs all in one place. It's available as a mobile app and a browser plugin for your convenience.
Easy Installation:-
Getting started is a breeze. Simply search "Daily Testing" and install the app. It's as simple as that! Once you're in, you'll notice a curated feed of new articles from various platforms like media, YouTube, WordPress, Blogspot, and more. This feed keeps you in the loop about all things testing.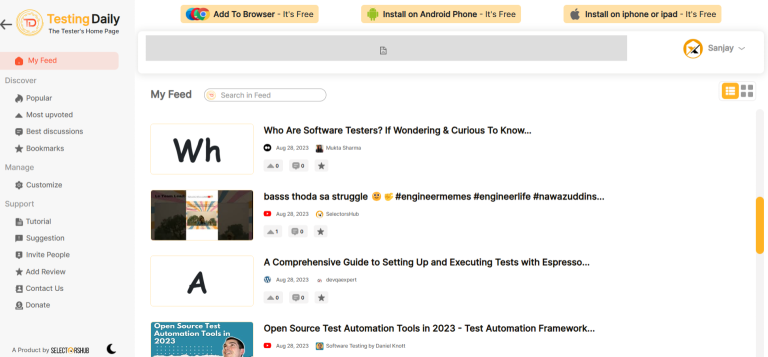 For more details refer this video-