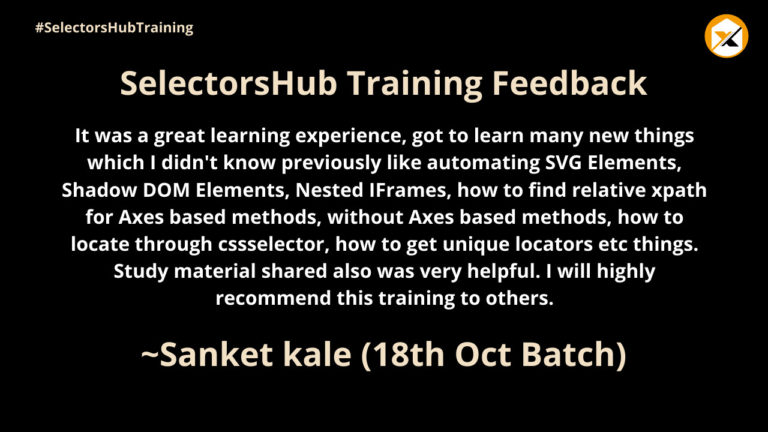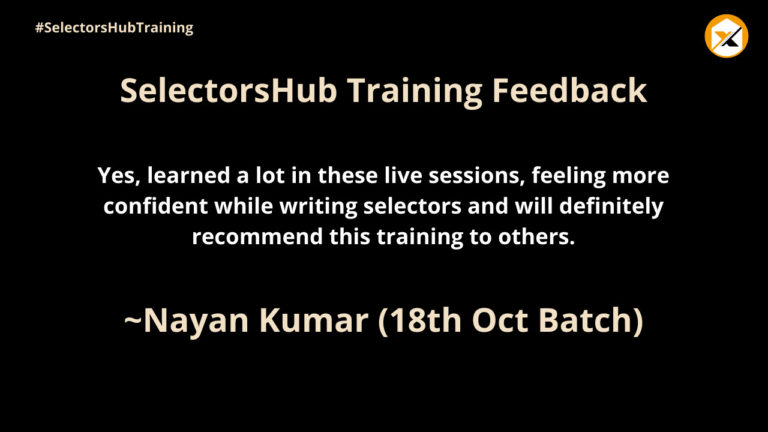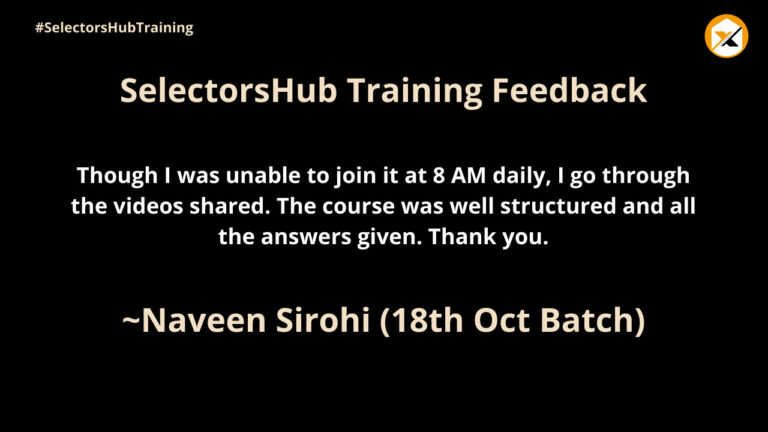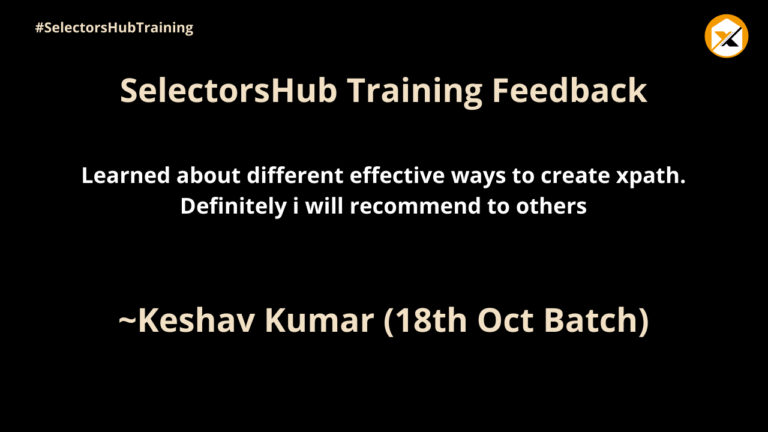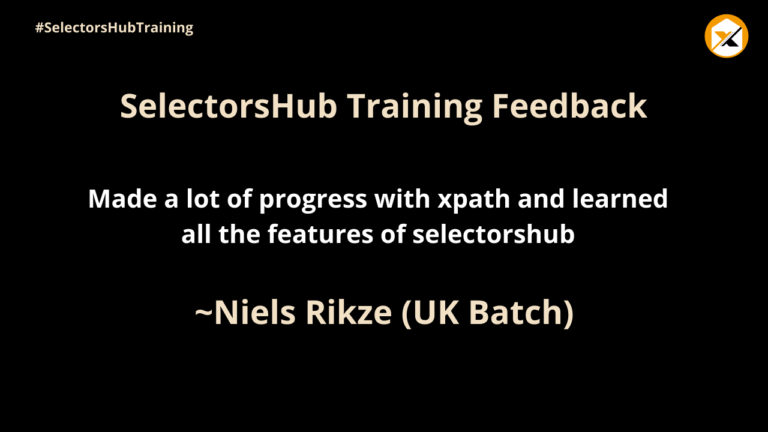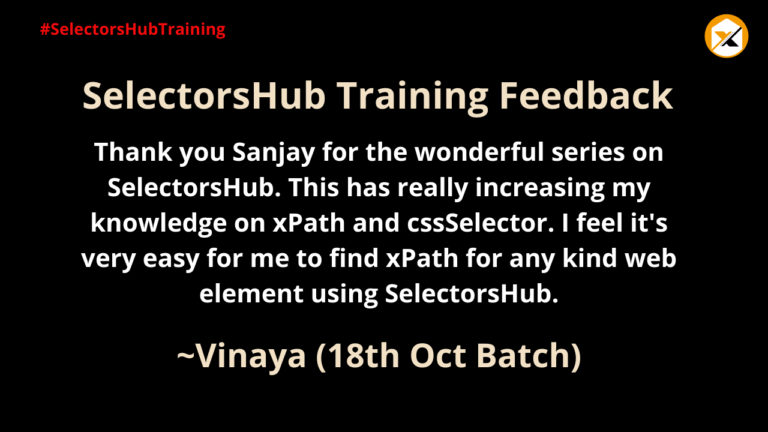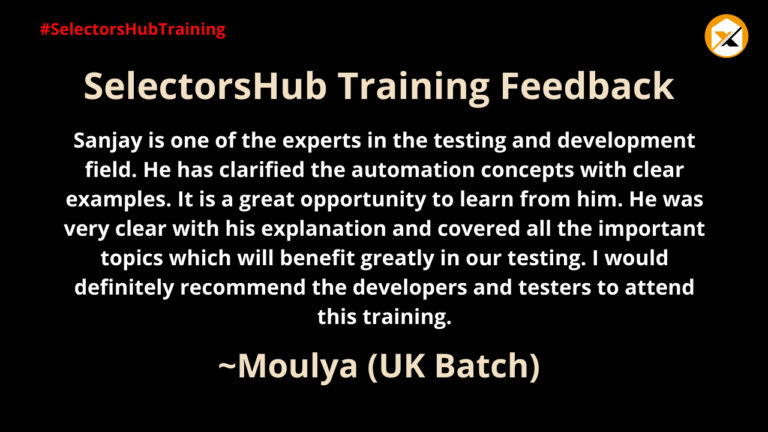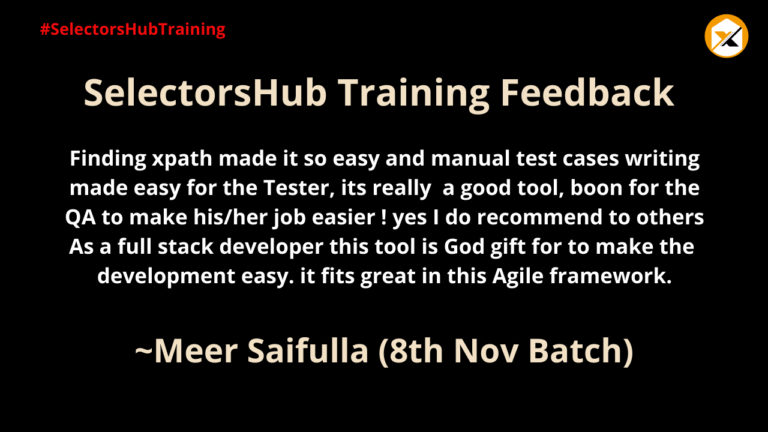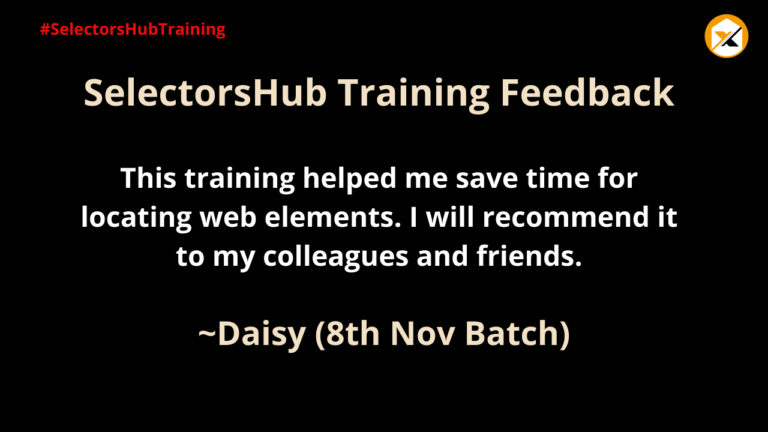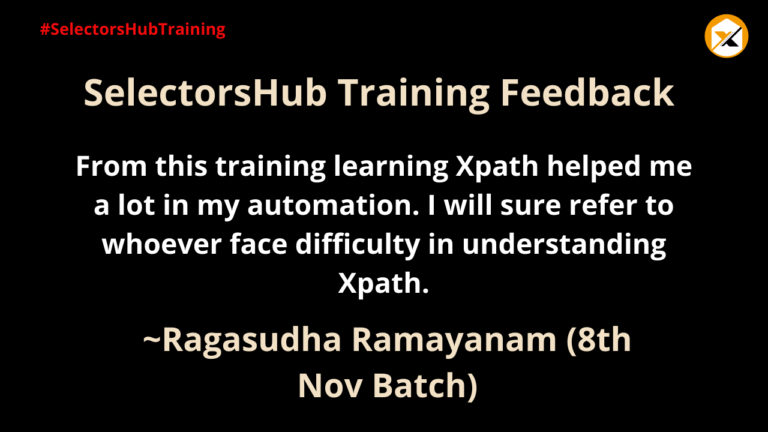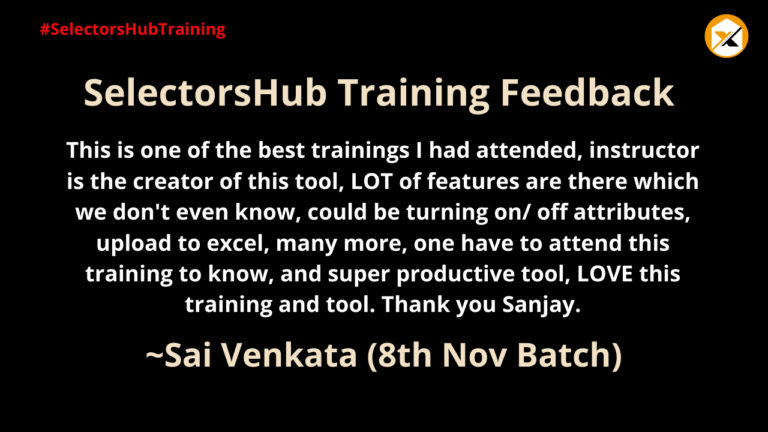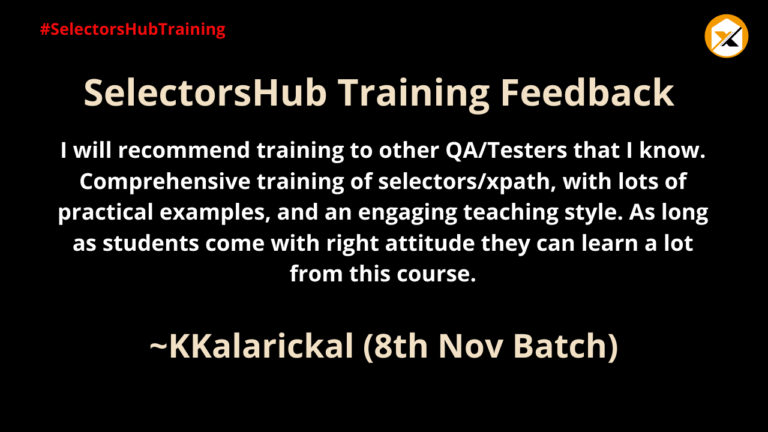 Get Recording & Watch as per your availability
Not able to join SelectorsHub live training due date and time issue.
No problem I got the solution for you, now you can attend my training as per your availability and learn everything related to XPath, selectors etc.
You can get the live training recording and complete training material by paying just 50% of the actual training fee.
You can checkout the upcoming training batch details here.
Who should take these recordings and training material?
All the automation testers (beginners and advance level). People those who really want to learn all about XPath, selectors, web elements, SelectorsHub, TestCase Studio and want to improve their productivity at least by 40-50%, must take these training recordings and material. If you have zero knowledge on automation then this training might not be useful for you but if you are a Selenium user or you have learnt selenium, it is a must have training for you.

Checkout here what Students are saying about this training.
Topics which are covered in these recordings-
1) XPath concepts and XPath writing from basic to advance.
2) Shadow DOM, iframe, svg, different technique to write xpath.
3) Handling all kinds of web elements like dynamic, invisible dropdown and submenu etc.
4) CSS Selector, JS Path, jQuery
5) Full training on SelectorsHub,
6) How to write automation script smartly,
7) Full training on TestCase Studio.
8) How to complete manual testing without wasting much time and smartly.
9) Bug reproducing techniques and a lot more.
10) Interview preparation and questions on XPath & Selectors.
11) After each class, practice questions and exercise will be shared. We will also discuss the exercise questions.
12) Writing Axes Based XPath, XPath for Web Tables etc will be taught.
What all things you will get in the training material?
1) You will get the recording of everyday live class.
2) You will get all the training material like training PPT.
3) You will get the exercises to practise everything whatever will be taught in training like Locator Challenge#1, #2, Axes Based XPath exercise and interview questions.
4) After watching all the recordings,  you can take the certification quiz to get the SelectorsHub Training Certificate.